A journey in Hyogo prefecture: where Japanese charms meet
17 Sep 2019
Outline
Hyogo is the biggest prefecture of the Kinki region. In the North, it is close to the Japanese sea and to the Seto inland sea in the South. Its main city is Kobe, surrendered by Kyoto and Osaka prefectures, and you can also reach Kyushu through Awaji island. Kobe is full of gorgeous mountains and thermal springs; especially Arima-onsen which is one of the three oldest of the country. Many castles decorate the landscape, including one registered as a World Heritage: Himeji castle. Let's not forget Tamba-Sasayama with its traditional constructions and the famous Takarazuka theater: a japanese troup composed only by female comedians, that is more than 100 years old.
Places to visit
‐
The city of Kobe
:In the past, many foreigners visited and lived in Kobe's port. Therefore, there are some good restaurants offering a variety of cooking from the entire world as well as magnificent architectural buildings; influenced by the Japanese and the Western culture, called
Ijinkan
. Made up by up and down streets, Kobe is a beautiful city: we highly recommend it, especially to those who haven't visited the Hyogo prefecture yet. You will find plenty of stylish shops in Motomachi and Sannomiya too.
-
Himeji castle
:This castle is one of the National Treasure as well as a registered cultural heritage, also registered at UNESCO World Heritage. It fairly owned its title of one of Japan's 100 most beautiful castles. It is also called « Hakuro-jô » or « Shirasagi-jō » meaning the castle of the white heron or of the white egret, because of its prominent color. It was spared from wars and kept its beauty unspoiled.
-
Awaji island
: located on the South part of Hyogo prefecture, it is the biggest among the Seto inland sea islands. Mythical birthplace of Japan, many places are dedicated to spirituality such as temples and sanctuaries. The weather is gentle, and many places are waiting for you to come and visit, such as Sumoto-onsen thermal hotsprings and the Naruto whirplool.
Port of Kobe
Himeji castle
Awaji island
Gourmet
‐
Akashi-yaki
:Local special dish from the city of Akashi in Hyogo prefecture. Also called
tamagoyaki
(omelette). It consists on egg dumplings with squid and served with japanese broth
dashi
.
-
Kobe beef
:This is a very famous variety of beef meat, from the tajima bovine race (belonging to the wagyu race, bred according to strict traditions).
-
Tamba black beans
:Speciality from Sasayama city in Hyogo prefecture. Beans are round, big and naturally sugary, melting in mouth. Black beans are essential to the New Year dishes (
Osechi-ryori
).
Akashi-yaki
Kobe beef
Black beans
Local dishes
-
"Gofuru" (wafer) from Fugetsu-do
:A typical Kobe cake, baked by the Kobe Fugetsudo sweet manufacturing; founded more than 120 years ago in Motomachi. The cream, either chocolate, strawberry or vanilla taste, is placed betwenn two crunchy biscuits. The biscuit box is truly cute, so it can be a good souvenir to bring back from your trip.
-
Tansan senbei
:A simple yet slightly sugary "pancake", made of flour, sugar, starch and sparkle water from the the Arima thermal spring.
-
Onion instant soup
:with onions from Awaji island.
Arima thermal hotsprings
Awaji onions
Attractions
-
Takarazuka theater
:A musical troup only composed by female comedians, located in Takarazuka city. The five groups (Flower, Moon, Snow, Star and Cosmos) mainly perform at the big theater in Takarazuka (Hyogo) and at the theater Takarazuka in Tokyo. Review shows, Broadway musicals or original creations are brought to the public.
-
Nankin machi
:The China Town of Kobe. The perfect place to try chinese foods and run some errands.
-
Kokoen park
:A traditional japanese garden, located in Himeji park. There are nine subdivisions within the park and ponds.
Takarazuka theater
Chinese quarter
Kokoen park
Events
-
Fireworks at Kobe port
:800 fireworks are shot every first saturday of August. It is easy to find a good spot to enjoy the show as it spreads all along the road next to Kobe's port.
-
Nishinomiya matsuri feast
:From September 21st to 23rd at Nishinomiya shinto sanctuary in the city of Nishinomiya. 300
ujiko
(people venerating an
ujikami
, local god of the region) wearing traditional clothes parade during festivities. They also hold a portable Ebisu sanctuary across the Kaijyo Togyo sea.
-
Autumn festival at Matsubara Hachiman sanctuary
:also called
Nada no kenka matsuri
; it takes place in Himeji between October 14th and 15th. Men holding the portable shrines sometimes bump into each other quite violently. Do not miss the bright colors of big vices and the spectacular hammers.
Fireworks at Kobe port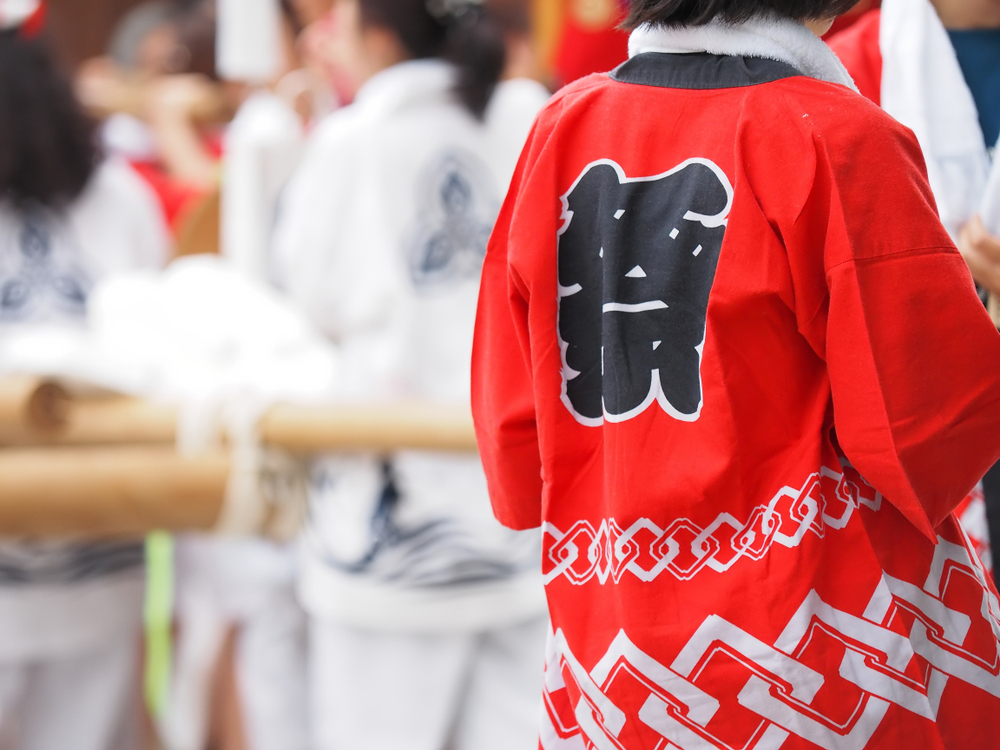 Nishinomiya matsuri feast
Autumn festival at Yahata temple
Activities
-
Museum of the Hakutsuru brewery
:The former building of Hakutsuru brewery has been transformed into the Sake Hakutsuru museum, in Higashi Nada district in Kobe. You can also taste sake.
-
Rokko pasture
:On the Rokko Mountain in Higashi Nada district, you can enjoy the local animals, ride, eat some ice-cream or have lunch.
-
Kinosaki thermal stations
:1300 years of history. The writers Shimazaki Toson and Shiga Naoya enjoyed taking a bath at Kinosaki thermal hotspring (city of Toyooka), a charming town decorated with weeping willows and wooden houses. You can visit seven different hotsprings with the "Yumepa" pass. The legend says that each bath brings luck!
Sake
Rokko pasture
Onsen (thermal springs)
Click here to discover our self-guided tours!
Click here to discover our accompanied tours!

We are a Japan-based travel agency, click here to contact our experts for more information about your next stay.